5 Latest India Shocking Business Current Events 2015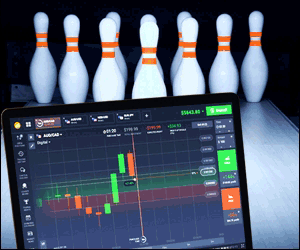 Some business current events happened during the latest week of October 2015. First, it is surprising to see a better reflection of economy condition in India. The first business events came from Sun TV. 41.37% growth has been noted for its net profit. Magnificent! The second quarter of FY16 has already been closed with great achievement. The net profit was Rs. 154.47 crore and rose to reach Rs.218.38 crore. Another surprising achievement was also announced by Dabur India. 18.7% increment was resulted from the gap between Rs.341.1 crore and the Rs.287.5 crore. Both of these business current events may reflect a better condition of economy in India.
On the same day, 29 October 2015, the IRCTC or Indian Railways Catering and Tourism Corporation launched what they call "Food on Track". It is one of creative business current events to maximally serve the train passengers with foods and beverages. It is also easy that the passengers can order some foods and beverages electrically in some simple steps. This e-catering facility has covered 45 stations including New Delhi, Mumbai Central, Lucknow, Chennai Central, Vijayawada, Howrah, Ahmedabad, etc. Let's travel by train!
Other gratifying information related to business current events has been announced by IANS on 30 October 2015. It was about a giant investment by Flipkart, the most powerful e-commerce company in India. $2.5 billion was allocated for logistics and warehouses. Exactly, $2 billion was for the logistics and the rest was for the warehouse. 80 to 100 numbers of warehouses will be built in this country. It is a mesmerizing project that will be operated for the next four – five years, as explained by COO Binny Bansal and co-founder. Then, let us see what happens next. Will the citizenry be prosperous as it is expected after the logistics accurately distributed?
On 30 October, Facebook launches a nice feature that helps business doers easily promote their businesses. It seems to be fresh that new "Slideshow" feature can present a simple and lightweight video to advertise the business. The video consists of some images that are collected to be an interesting series. It is easy for the advertisers to create the feature so that the video will impress lots of people and engage them. Compared to any other media, video is believed to be the most interesting one so that it grabs a great numbers of consumers. Let see how Facebook works for you with one of these perfect business current events.