Be More Recognizable with Metal Business Cards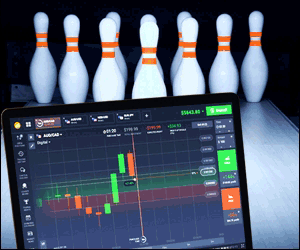 Business cards are quite important to have in any companies. As a businessman, the cards must brought all the time. We can give it when we just finish a meeting with a new company, meeting other businessmen during lunch break, or even to the customers when we do a sale in their house. Since a long time ago, business cards are simply white paper cards. Nowadays, people are getting more creative with it in order to get recognised better. That's why most of us might find some people are using their metal business cards. What's the difference between this and the classic one? Is there anything special?
Reasons Why Using Metal Business Cards
By using this card, we can get several benefits. Here are some of them.
First, the metal appearance will make our business card to be more high class. That is surely a big help since it could affect people's mind about our business. Yet of course, we do not want the card is the only one that is good looking. Our company must show high-class result as well. Second, this card is much more durable. If we compare to common paper business card, this one can last much longer. It will not tear apart easily. Consequently, the card receivers will not need to take the cards twice.
Last, this car will be our unique characteristic. When we give it to other people, they might think how creative we are. That kind of thought possibly lead them to how we use our creativity not only in business cards, but also in running the business itself. As a result, they might give their trust to cooperate with us.
Metal Business Cards Tips
Besides reasons, we also provide some tips about metal business cards which might be useful. First, before making the cards, we need to know the purpose of it. Is it only for giving it to the others as a form of politeness? Or, is it for informing people about our company? This is really important to think since it will be our tool to stand out our business. Second, fill the backside as well. many business cards let the back part to be empty just like that. We do not allow that, especially when we have this type of card. So, fill the backside with necessary information. Third, although it has metal look, the size of it is just the same with common cards. We do not want to experience where the receivers cannot keep the card in their wallet or card book just because it does not fit.