Benefits of Opening Business Checking Account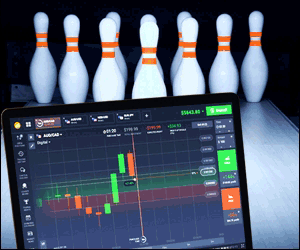 Many business owners are reluctant to open a business checking account since they get worried about the fees they have to pay in order to keep the account open. Actually, opening a business checking account is very beneficial for business, especially if you have a small business that needs to be manage well in order to keep it going. Here are some of the tips of opening a business checking account that your business can get.
1. Reducing Tax Confusion and Liabilities
One of the most dreaded factor of opening a new business in the tax calculation, especially during tax season. It turns out a business checking account could be your friend when the tax season comes. By having a checking account for your business, you will be able to separate the expenses and revenue you get from your business so that it will not be mixed in with your personal expenses. When your business is being calculated during the tax season, it will be easier and smoother since you will not be confused as which one personal spending and which one is business spending. To have a business checking account is absolutely a must for new and small businesses.
2. Ability of Using Cards
Many people get frustrated whenever they are unable to use their cards to buy something. If your business only accept cash and check as means of payment, you will lose some highly needed customers since people nowadays prefer to pay things using their cards. By opening a business checking account you will be able to provide the use of credit or debit card payments in your store. Even though this option may cost you more in terms of maintenance and transaction fees, it will make more people come to your business establishment. Moreover, there are also banks that offers discount especially for small business owners with certain terms and condition.
3. Empowering Your Employees
Having a checking account for your business will also lessen the burden you have as a business owner. The daily financial signing such as sending checks, making deposits, and singing card receipts might be too hard on you. Many banks allow more than one signs for a business account that their customers have. This feature will help you in making payments on time even though you have no time to sign the receipts. Choose one or two of your most trusted employees to be included as the approved signs of your business checking accounts so that the burden will be shared between you and your employees.