Cool Business Names and Reasons Why They're Cool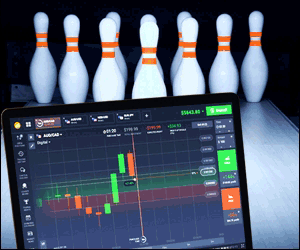 There are many cool business names that often make you think and feel like, "Ah, I should have picked that name earlier!", regretting your decision of the name you have already chosen for your business now. Well, what are actually factors making a business name sound so cool and rad? The answers are various. But we all do realize the importance of selecting a business name that is catchy and cool to the ear. One of the absolute reasons is how cool name can make the business easily remember and stand out among the crown, right?
Well, just take a look at Cisco. As one of companies we personally consider having cool business names, will you believe that Cisco took its name from the second half of San Francisco? Yes, that is true. And that is the reason why Cisco's logos always portray the Golden Gate Bridge cut lengthwise. Knowing this trivia thing simply makes the name sounds even more exciting, even though Cisco is very close to Crisco, which is another famous brand that has no relation with Cisco at all. What about Pringles, AT&T, or Snapple?
If you pay closer attention, you may find there are some characteristics making cool business names sound really cool. Well, we do understand that it is actually objectively decided, as what someone considers cool doesn't always work the same for someone else. However, you may realize most of the cool names are relatively short. It is not surprising, though, as the business needs the brand to be easily recognized and remembered. There are also some business names which are not taken from any word from dictionary—even if they do, the usual meaning isn't picked. And depending on where the business is operating, the name usually has good language construction to make it sound like it can become part of the language spoken by the people.
To get a business name, now you can make it even much easier. There are some websites providing services of business name generator to use even for free. This is absolutely good news for a newly established and small business that is in general cannot afford spending millions or even billions to construct a name, right? Even though the websites also provide premium names to buy, there are still many cool business names to explore for free, even made more practical by finding the name by category.