FOX News Business Network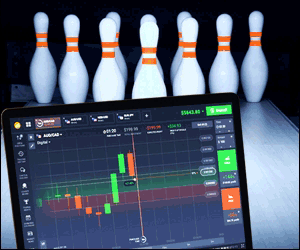 The FOX News Business Network or FOX Business Network (FBN) is the American satellite and cable business news TV channel. The FBN is owned by the FOX Entertainment Group division of the 21st Century Fox. This network discusses issues and news related to business and financial. Currently, Kevin Magee as executive vice president of Fox News runs the day-to-day operations while the content and business news coverage is covered by Neil Cavuto. The FBN is available to about 74 million pay television households as of February 2015, or about 63.8 percent of households with TV in the United States.
Before the FOX News Business Network was finally officially launched, it was about to be named with Fox Business Channel. Yet due to the pre-existing legal abbreviation of FBC for Fox Broadcasting Company, even though it was seldom used, the name Fox Business Network was thus chosen. Launched on 15 October 2007, the network was placed on channel 43 within the New York Market, which is also home to the NASDAQ, S&P 500, and NYSE. In other markets, the channel's carriage was limited to digital cable, such as in Verizon FiOS TV, Dish Network, and DirecTV. Changes were made from time to time, including the revamped daytime lineup on 12 May 2008 and 20 April 2009 which included then-new programs such as FOX Business Bulls & Bears and The Nook Show with Tom Sullivan.
Starting from 17 September 2012, the FOX News Business switched to the letterboxed format. This format is set on its standard definition feed, meaning all programs started to be shown on HD feel or a full 16:9 picture format, after previously the shows were broadcasted in the 720p resolution format. This applies for both the SD and HD feeds, just like other sister networks owned by 21st Century Fox. This change resulted in the deletion of right-side content wing. On the same day, new graphics were also debuted by the FBN. Enhanced headlines and ticker were moved to the lower-third of the TV screen.
The FOX News Business has been broadcasted internationally. For example, the channel is broadcasted overnight to Australia via the Sky News Business Channel. More countries also include United Kingdom, even though the reports from the channel are already aired on Sky News in the UK, Italy, and Canada. In Canada, the Canadian Radio-television and Telecommunications Commission has approved the distribution of FOX Business Network in the country on 20 April 2009.