How to Create Business Plan Outline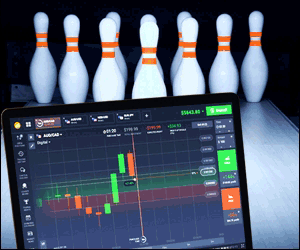 Having a properly-devised business plan is a good way to start a long-lasting business. After all, business plan's primary value is to create a form of written outline which capable of evaluating every aspect of your business' economic viability. The said viability includes a well-created analysis as well as clear description on the prospects of your business. There are many successful business venture out there which started from creating a clear-defined, proper business plan outline that they would kept and maintain as they are running the business on the go. Preparing a good business outline is one of the keys to a successful company, regardless of its nature or its size. While it might won't ensure the success of your business, it is helpful when it comes to helping you to prepare yourself in the ever-changing face of our modern economy.
A well-defined business plan would give you an insight as well as a roadmap you might follow when you wish to reach a financial success for your business. Furthermore, it can also serve as a good financing tool that can help you assess the best and the most efficient use of your business resources to reach your goals. On the contrary, a miscalculated business outline could be hazardous to the well-being of your business. Know what to avoid and what to include when creating a good business plan outline!
What You Should Avoid in Creating the Outline of Your Business Plan
First of all, it is important to set limits, avoid sounding too optimistic in creating an outline for your business plan. Think of what your objective is in the long-term, as well as creating reasonable goal that your company can actually accomplish. Make sure you are conservative in your predicting timelines, capital requirements, profits, and sales. The second thing to avoid in creating a proper business plan for your business is to avoid explanations or languages which are too hard to be understood. Make yourself clear with your strategies and what you wish to achieve. Last but not least, when creating a business plan, make sure you do not entirely depend on your business' uniqueness or solely on a patented invention of your company. Success comes to businesses that are started and maintained with great economical tactics and does not necessarily come to those has great, patented inventions.
Devising Your Outline with the Right Format
Choosing the right format for your business plan is very important. First of all, you should include your vision statement in your business plan. The second thing you need to include is the people working in your business, because so far, the most effective ingredient for a successful business is the people working behind it that includes yourself of course. Also, add things such as your business profile, economic assessment, cash flow assessment, and plan for damage control in the future. Hope this helps you creating a great business plan outline!