How to Create Modern Business Cards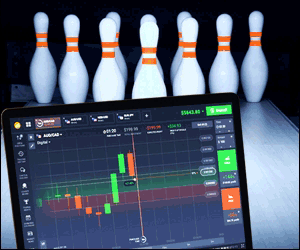 In this modern era, business is increasingly more famous. It becomes one of the most favorite occupations. To support and introduce their business, people need to have business cards. Different people may love different styles of business cards. However, in this modern era, it will be better for you to choose modern business cards. It is a kind of business card style where it prioritizes the massage delivery. So, it will be effective. If you are interested, you need to pay attention to the following tips.
Keep It Simple
Modern style business cards prioritize the simplicity. So, you cannot put too long sentences on your business cards. In fact, too long sentences make other people not interested. The most important is to use the short, simple, and clear words. Besides that, the simplicity also relates to the designs. Too colorful and too complex design is not effective to deliver your business information. So, you choosing the simple design is the better idea. Anyway, it is one of the tips to create modern business cards.
Be Social
Besides that, you should also be social. It means you cannot limit your social contacts on your modern designed business cards. Commonly, people only include their phone number and email for the social contact. In this case, you need to include more. For example, if you have a twitter account, you can include it. If you have a facebook account, you can also include it. If you have a blackberry messenger account, it will also be a good idea to include it. And there are still many other social contacts that you can include on your modern business cards.
Choose the Right Color
Then, you should also decide the color wisely. Color is not only how it will look. Each color has its own character. For example, yellow reflects positivity and youth. Then, blue gives a sense of confidence and safety. Black, as we know, creates strength impression. And there are still many other colors with different characters. You should choose the color of modern business cards based on your own character.
USe the Simple Font
Lastly, you should also choose the font rightly. Different fonts show different personalities. There are many options of font that you may choose. However, the simple font will be better for your modern business cards. That is all the tips that you have to follow and apply to create business cards. The most important thing is that your business cards can deliver your business information clearly.