How To Design Your Unique Business Cards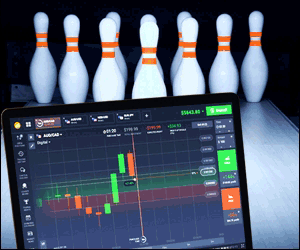 Unique business cards are now becoming a trend since an unique card can appeal people you gave. How to make it then? Well, all you need is just creativity and great ideas. as you know, a business card can help you to promote your business to other people. Since website design is a creative source, then a card can serve a mini portfolio that demonstrates your skills. In designing the card, you need to put the same energy and time.
Shape and size
The standard business cards are typically  in 2"x3.5", either in horizontal or vertical orientation. Horizontal is more conventional, but some companies or people now choose the vertical orientation as well. there are some benefits toward standard size, as they tend to be less expensive. The other benefit is they are easily to be recognized as a business card. Just because the card has standard size, it doesn't mean that you have to stick with it. With modern cutting and printing techniques, any shape and size can be used for business cards virtually. Die-cut business cards are now popular as they have unique shape. Under-sized and over-sized business cards are now gaining popularity. Both of them are made using die-cut technique. the folded cars are another option you can consider. The folding card is also popular since it brings practicality.
Effect and materials
The huge majority of business cards is that they are printed out on cardstock paper. The cardstock is coming in wide variety of colors, textures and weights. The ordinary weight is between 50 to 110 lbs. furthermore, aside considering the paper weight, you also have to consider about the paper color as well. most business cards are generally printed on white or cream paper. But, in fact, any colors can be applied. Nevertheless, the texture of paper is also fundamental. Determine whether you want rough or smooth, glossy or mate in between.
•    Coatings
Water resistant or UV protective coating could be a great choice when it comes to design your business cards. Those options can make your card more durable but they also expensive.
•    Specialty materials
Even though many business cards are printed out o paper, but there are some cards which are printed on other materials like wood, metal or plastic. The plastic cards are commonly available in frosted, opaque and clean with different colors.
•    Embossing
The embossing technique is applying pressure and heat to create an areas which is raised on a cardstock or a piece of paper. A monogram, logo and other image are generally embossed on unique business cards.