How to Get Catchy Business Names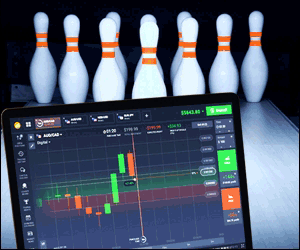 For small businesses, the catchy business names can make a significant difference. It goes without saying that catchy and distinct business name can help your small business to gain attention as a starting point. This way, there is a bigger chance for your business to grab attention and being remembered by customers easily. Even so, choosing an attention-catcher name is not always easy, but it shouldn't stop you from trying. Today, we will share some tips to help you choose and generate one catchy name your business can use. Check them out!
Using descriptive adjectives usually helps to generate any catchy business names. Those words will help you tell the potential customers something important regarding your business, thus they do not need o guess what they must expect from you. For example, if you own a car repair company, words such as quick, speedy, or fast can allow your potential customers grab the understanding that your company provides quick services to handle their needs and problems. Alternatively, you may want to use any descriptive words that are not even related to your business. The off-key word can also gain attention, stimulating potential customers to think of your business whenever they need your service or product.
It is always recommended to use short and easy word when you are looking for or generating catchy business names to use. The key is to keep it simple and short, as well as easy to spell or pronounce. Short business name is more likely to remember by people, and easy to spell name makes it easier for people to search for your business with a search engine so they can avoid typos. Acronyms also make a good business name as they are proven to be easier to remember.
Including your name as part of your business name is also a good idea for catchy business names. This is an easy way to make people associate your business with you. Apart from that, it can make people to think of your company personable. Last but not least, what about using made-up words for your ear catchy business name? The words that are not in dictionary can make a great idea to capture attention. That Acura for Honda Motors coined by NameLab is not even in dictionary,yet the name eventually becomes a famous car brand. However, it doesn't mean you should randomly choose a name. Acura takes root from acu, meaning accurate or sharp, to portray the car's image of precision and accuracy.