How to Use Business Promotional Item for Your Success
| category Tips
|
No Comments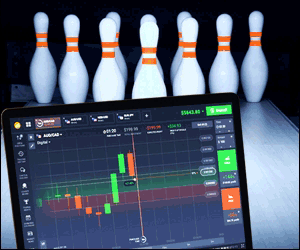 The business promotional item products are still an essential part of the advertising strategy of a company, especially when it is done right. Today, we will share some important tips to help you use the promotional products to help introduce your business to public, so it can gain more and more attention for people to remember your business whenever they need certain service or product your company can render or provide. Check them out!
Let's start from the choice of business promotional item to give away. Well, in general, almost anything can be transformed into a promotional item, such as writing instruments such as pens, apparel (outerwear, hats, t-shirts, and more), water bottles, food, calendars, reusable shopping bags, etc. It is usual for a company to print the logo on those items. However, having the logo of your company printed on every promotional item is not necessarily a must, even though it is indeed one of marketing strategy. In some cases, personalizing the promotional item for your client makes more sense, such as putting the customer's name on a water bottle or ballpoint pen. This usually will make your potential customers to use the item, and who knows they will tell their friends or neighbors where they got it?
Similar concern may occur when you pick clothing for your business promotional item. Unless your company is a beloved brand such as Nike, the chance is your customers will not be happy to think they must wear a t-shirt with your company logo on it. Try this trick instead: Add a catchy and original slogan as you include the logo. Many companies do this trick really well, such as Wendy's "Where's the Beef?" and Avis' "We Try Harder". But if the t-shirt is to be worn by your employees in county fair or working trade shows, the smart use of company logo will rock the advertising purpose. And be sure your employees are wearing matching outfit—hats, shirts, or anything else—as the setting makes this strategy appropriate.
When you are choosing what business promotional item to use for your marketing purpose, it is highly recommended not to pick items with short shelf life. This means rather than the imprinted pad of sticky notes, choose a holder people can use repeatedly instead. However, when it comes to food, this tip does not apply—absolutely! But use food as your promotional item when the moment is right. For example, certain times of the year like major holidays make promotional present of food is appreciated and welcome.