How to Write and Choose a Business Proposal Template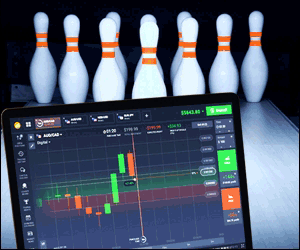 Eventually, the benefits of your business will come into fruition as you progress and learn from various trials and errors. However, in every good business, there is always a starting point. And oftentimes, having a good starting point is one of the best ways to start a business with a wham and keep it in the right direction.
Choosing a good business proposal template is a great start to expand the reach of your business, as a good business proposal will be extremely helpful and efficient when it comes to building a solid and rewarding business relation. A good proposal would be the one which can convince the people you wish to work together with, and this is where a good template plays a role. When you need to write a good business proposal, you will need to convey what you have to offer in store as well as why it is necessary for the organisation. Long story short, your business proposal is your one of your marketing tools and when it is written properly, it can be rather effective. While devising a successful business proposal will take your time and effort, it could be worthwhile in the long run. Therefore, it is important to learn what you should and should not include in your proposal as well as to obtain all the right information relevant to your proposal are two golden ingredients for a well-created business proposal. Read more in this article!
How to Write Your Proposal
First of all, you need to do your research in order to start creating a properly-made business proposal. You will need to do some research on your field as well as obtaining all the relevant information important to your business template. Make sure to find out as much as you can about the problems and pain points of the company you wish to garner attention with. The devil is in the details, make sure to take your time to put all the relevant detail painstakingly into your proposals to convince the recipient to do your bidding or to join your cause. If you do not have access to a direct contact, then you should research the competitors as well as organisations in order to obtain an idea on what the companies' true needs are. Also, you need to start strong by talking about their company first before you go into what you are planning to offer. Make sure to mention the history and good qualities that you most appreciate and admire. Also, meet their requirements and wrap it up with reasons why they should consider doing business with you.
Choosing a Template
There are a lot of standard template provided by word processors such as Microsoft Word that you can use to create your proposal. Also, you can also choose from various pre-existing business template on the internet. When you are done with one proposal though, you might wish to modify is as a reusable business proposal template in the future. Choose the most suitable business proposal template for your needs and polish it up!