The Overview of Harvard Business Publishing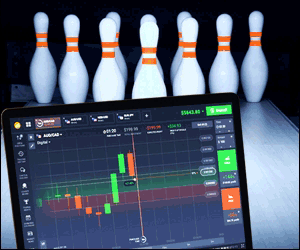 Harvard business publishing is a wholly-owned, non-profit subsidiary of Harvard University which was founded back in 1994. The mission of this organisation is to provide a means that can help improving the management practice in this ever-changing world. This mission affects how the organisation approaches a relevant problem as well as actions they take. Driven with a particular goal for an economy betterment, it also affects the company's take on what is important and how to reach the goal they had set.
The organisation has approximately thirty hundred and fifty employees which primarily based in Boston, has offices in New York City, India, and the UK. HBP serves as a bridge between enterprises and academia from all across the world through its multiple platforms and publications for a content delivery, as well as its reach into three strong markers that consisted of academia, corporate, as well as individual managers. HBP is governed with a conventional governance system that comprises of structure that has an internal Executive Committee, Board of Directors, as well as Business Unit Directors.
The Overview of HBP's Market Groups: Higher Education and Corporate Learning
The first market group is Higher Education which provides course materials to various business educators located worldwide. The purpose of these course material creations is to add real-life, dynamic perspectives to undergraduates, MBAs, as well as executive education programs. The organisation also provides seminars and resources that would support participant-centred learning as well as the solid cornerstone for a stimulating business teaching practice. Next in line is Corporate Learning, which is a leadership development programs created with partnerships with various clients to provide relevant solutions to nowadays' challenges in business world.
The Overview of HBP's Market Groups: Harvard Business Review Group
This is third market groups of Harvard Business Publishing, which serves a destination meant to lead smart thinking in a smart management. It is realised through various means that ranges from books, digital contents, flagship magazines, as well as other tools which could be accessed by visiting HBR.org. Harvard Business Review strives to provide business professionals all across the globe with the best practices as well as business insights that hopefully can help leading business organisations more efficiently and effectively, as much as how they are hopefully could create a long-lasting and positive impact on the world at large. Harvard Business Publishing can provide young and old-timer business owners with various resources and insights for a better business practice.