Things to Consider for New Business Names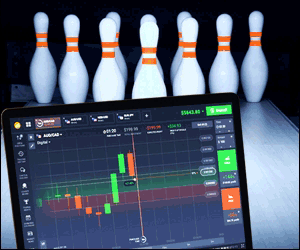 Having a new business could mean having a new life. All of your time, effort, and everything will be delivered to get the successful business. Therefore, everything should be well-considered and well-prepared. It includes new business names. Name becomes very important as it reflects more than half of your business goal, motive, and every detail that people should know. So, you have to consider some important matters before deciding your new business brands. It is very important to understand the basic idea of your business. Therefore, you can decide the best and the most effective names for new business. Furthermore, you can also find the best way to communicate your business through its title.
New Business Names Should be Communicative
Furthermore about new business names, it would be much better if you ensure that the title of your business can communicate more to the consumer. Thus, you will have less effort to explain. Some naming experts argue that the real words should be your priority instead of the word combination. People tend to understand the words they can understand and relate easier. Furthermore, the naming experts also remind you to be careful in choosing the narrowly-defined names. It will be tricky. Generic names and geographic names can be the common pitfalls. The specific name can be very helpful if your business is local. However, what will you do with your specific new business brands if you expand your business? So, it should be totally considered.
Avoid The Plain Words, Web 2.0-ish syndrome and Initials
Some business owners tend to use the plain words to name their business such as General Electric, General Motors, etc. The names will be easier to remember, but how about the business competition? In this competitive era, differentiation becomes a must. It is important to be different so people can be easier to find your new business names in the search engine. For some cases, the plain names for new business can be hardly to remember as you may use too many words to describe your business. So, don't be afraid to show your uniqueness and your difference.
The initials and web 2.0-ish syndrome should be avoided too when you are going to decide your new business names. Web 2.0-ish syndrome like replacing "you" with "u", or "for" with "4" can be very tricky. People can hardly remember the business names with those syndromes. On the other hand, initials can be very boring as well. There are many initials in the world to remember. So, don't add people's mind with those confusing initials in your new business brands. Finally, it can be concluded that choosing the title for business can be very tricky too. It needs a serious consideration.