Tips on How to Make A Cool Business Cards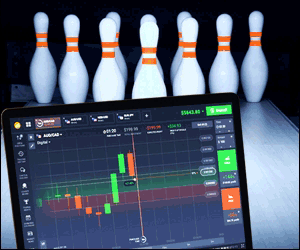 In business world, we must introduce ours to other people so they will know about it. This act aims to let people recognize us and use our services or products. This introduction is much better to do by using business cards. These cards will be more useful whenever we meet with other businessmen. We can share each other's in case we want to work together with them someday. However, people usually already forget about our card due to its simplicity. This will not occured if we have such cool business cards which will take people's attention. In order to do that, here are some tips for you in making cool cards for your business.
Contains Only Important Data
In business cards, it is important not to include way too many information. We only need to put information that is really matter to show. For instance, we can insert our company's name, contact (i.e. phone and fax number), address, and of course, logo.
Explain the Business
Just because we say explain, it does not mean we have to write it in such long sentences. That will be so lame for a business card. Not to mention, people have no time to read it. Hence, we need to keep it simple. Instead of sentences, we can explain it in only one phrase. The explanation depends on what business you have there. To illustrate, suppose that we have clothing line. Then we can write, " selling clothes for women and kids." As you can see, it is simple, and people will understand it right away.
Make One with Unique Design
When we are making a business card, make sure that it has such a unique design. The purpose of the uniqueness is to make our card to be different from the others. As a result, people will be interested in seeing ours and eventually will remember our business, which is the main goal. In this case, we can apply some cool fonts for the information. However, do not be exaggerated by combining so many different types of font. That will only confuse the card receivers.
Use Different Shape
Normally, business cards are in shape of rectangular. However, since we want to be cool and different, we can make a use of another shape. Let's take the clothing line as the example again. If we have this business, then we can have a card in shape of T-shirt. Or, if we have flower shop, then our card will look amazing in daisy flower shape. One thing to remember is no matter what shape we want to use for our cool business cards, they must perfect size for wallet or business card book.